Impress your friends with these 18 tasty Vegetarian & Vegan Super Bowl Recipes! Great options for all dietary preferences that aren't just a veggie tray.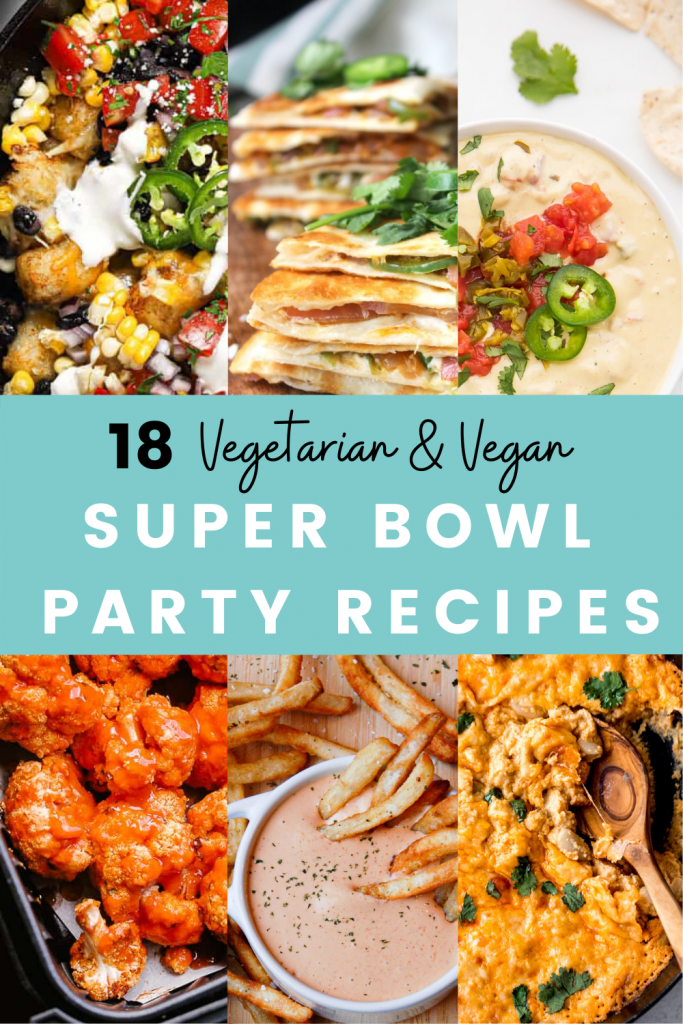 While some think the Super Bowl is all about football, we all know why we really go to a Super Bowl party….the food! Whether it's a party for two or you are having the whole crew over, check out these 18 meat-free recipes that everyone will love!
MAIN MEALS
Zesty Brown Rice Black Bean Vegan Sliders with Basil Aioli from This Savory Vegan



"And I'm not going to lie, vegan game day snacks are pretty freaking delicious. Case and point these SLIDERS!"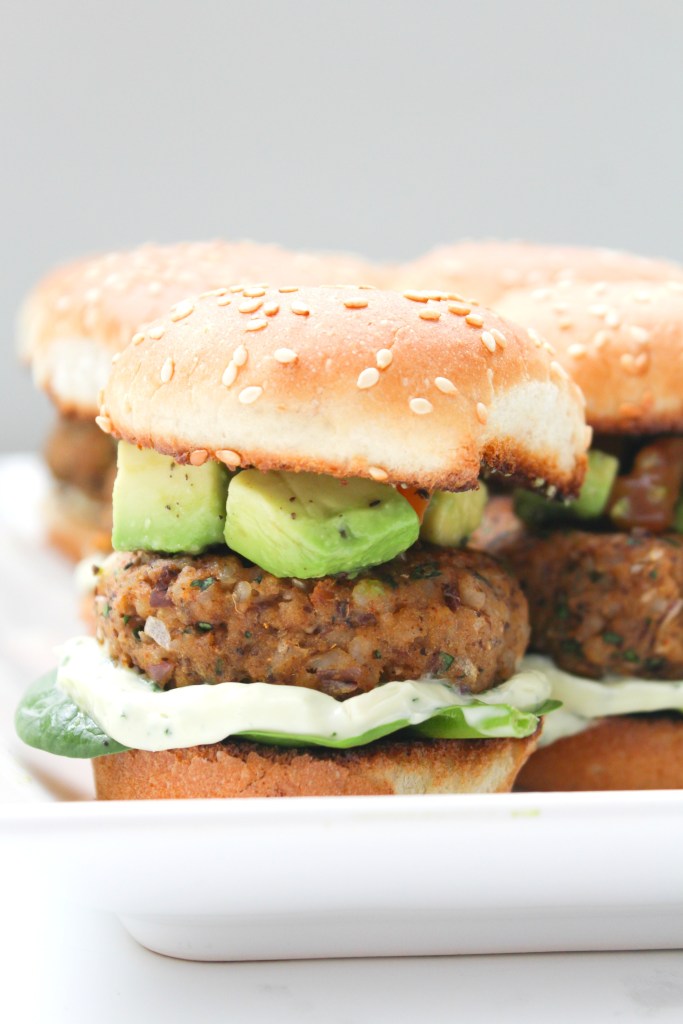 Crescent Roll Veggie Pizza from Krazy Kitchen Mom
"A flakey crust topped with creamy dill dip and topped with fresh vegetables. It's perfect for a light lunch or a party appetizer any time of the year."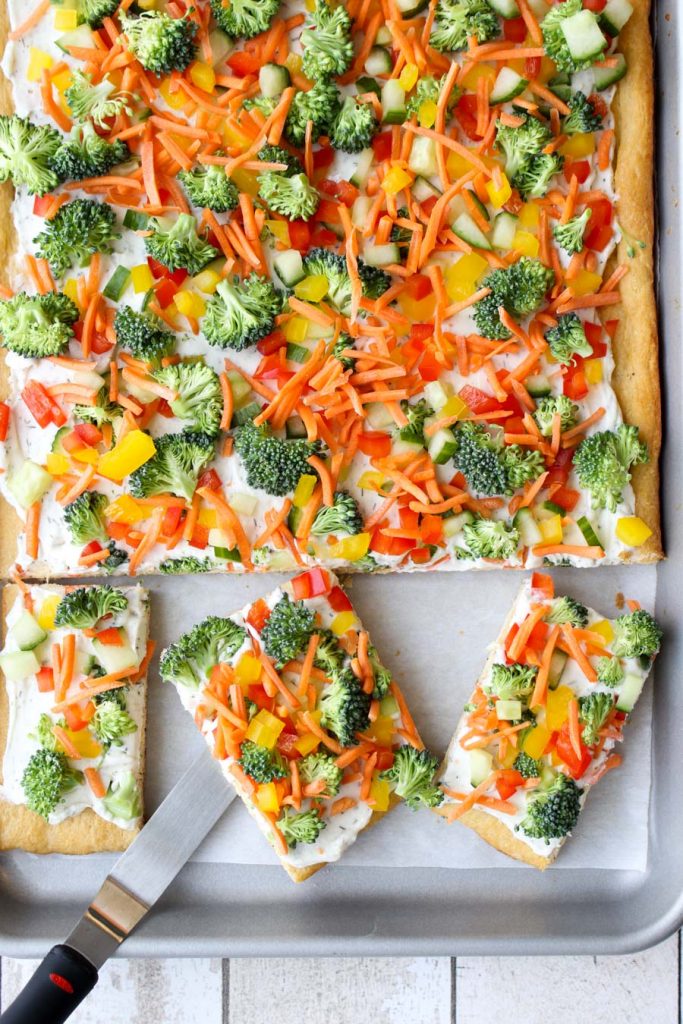 Air Fryer Buffalo Cauliflower Bites from Diethood
"Cauliflower stands as a delicious vegetarian alternative to chicken wings in this recipe for spicy Air Fryer Buffalo Cauliflower Bites. Prepared with an almond flour breading and a buttery hot sauce […]"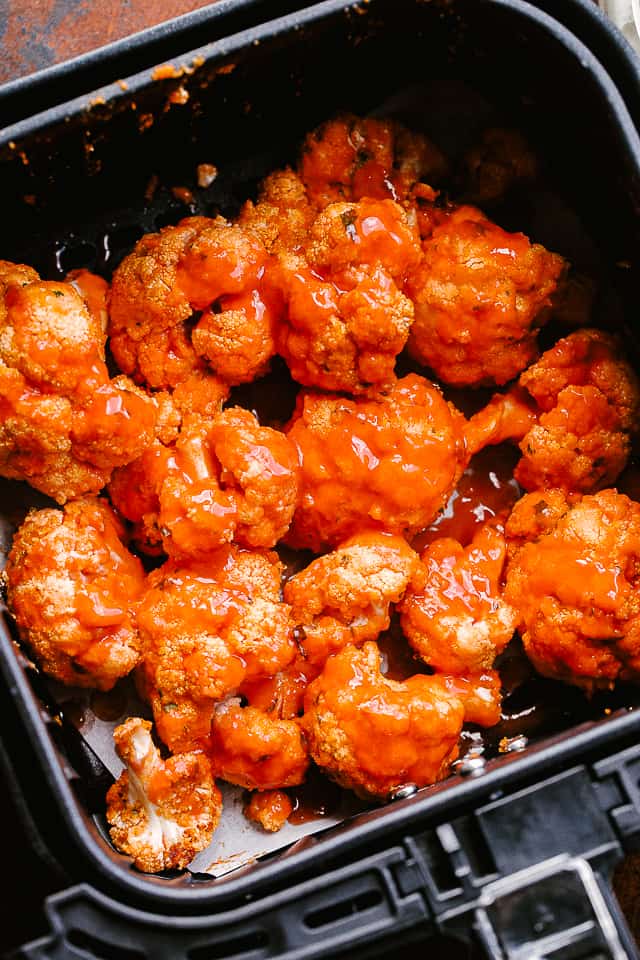 [BAKED] Buffalo Cauliflower Bites from Macaroniebites
"These Buffalo Cauliflower Bites STEAL THE SHOW every dang time. Easy to make, tastes so incredibly delicious and are way healthier than your typical buffalo wing."
This is a great option if you don't have an air fryer!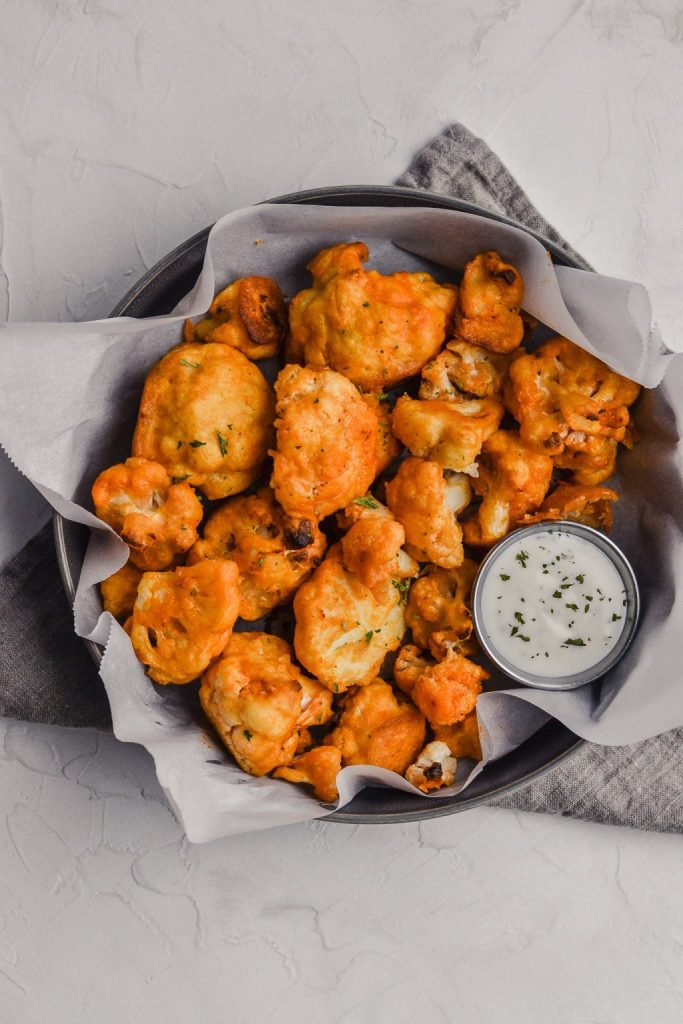 Vegan Jalapeño Popper Quesadillas from The Savory Vegan
"The simple way to get all of the flavors of jalapeño poppers with minimal work. These Vegan Jalapeño Popper Quesadillas are creamy, crunchy and a little spicy."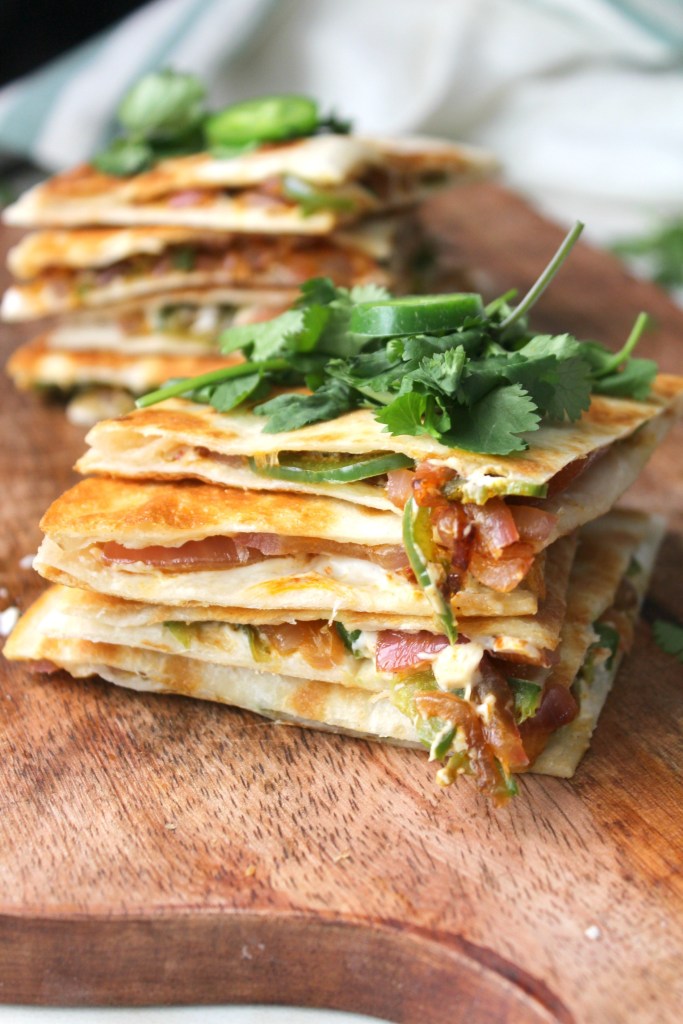 Vegan Black Bean and Sweet Potato Quesadilla from Fueled For Adventure
"My secret ingredient for this quesadilla is cinnamon. It sounds weird, but it really brings out the savory flavor of the sweet potato and compliments the other spices really well. Don't knock it until you try it!"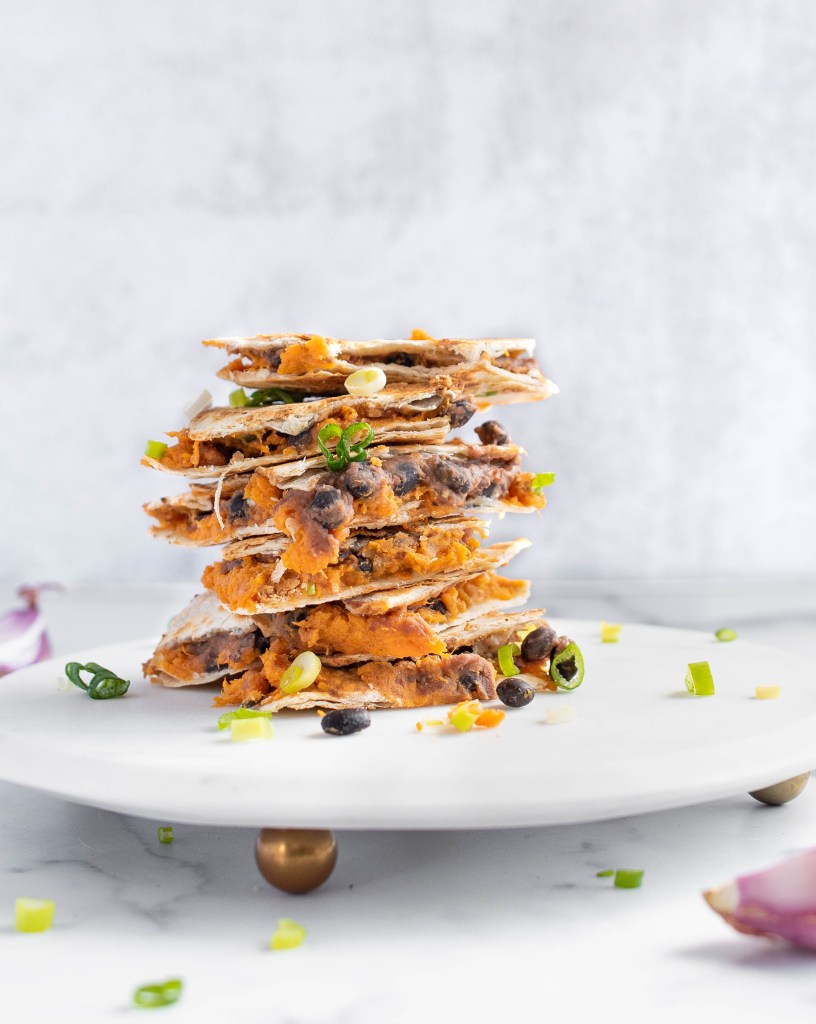 Balsamic Caprese Pasta Salad from Salt & Lavender
"This pasta salad has the delicious classic Caprese flavor combination of tomatoes, basil, and fresh mozzarella, with balsamic vinegar and olive oil making up the dressing."
DIPS
Restaurant Style Blender Salsa from Sugar Spices Life
"Tomatoes and jalapeño thrown together with some spices in a blender to make a quick, delicious salsa. This Restaurant Style Blender Salsa is easy to make, and will rival even the best of restaurant salsas!"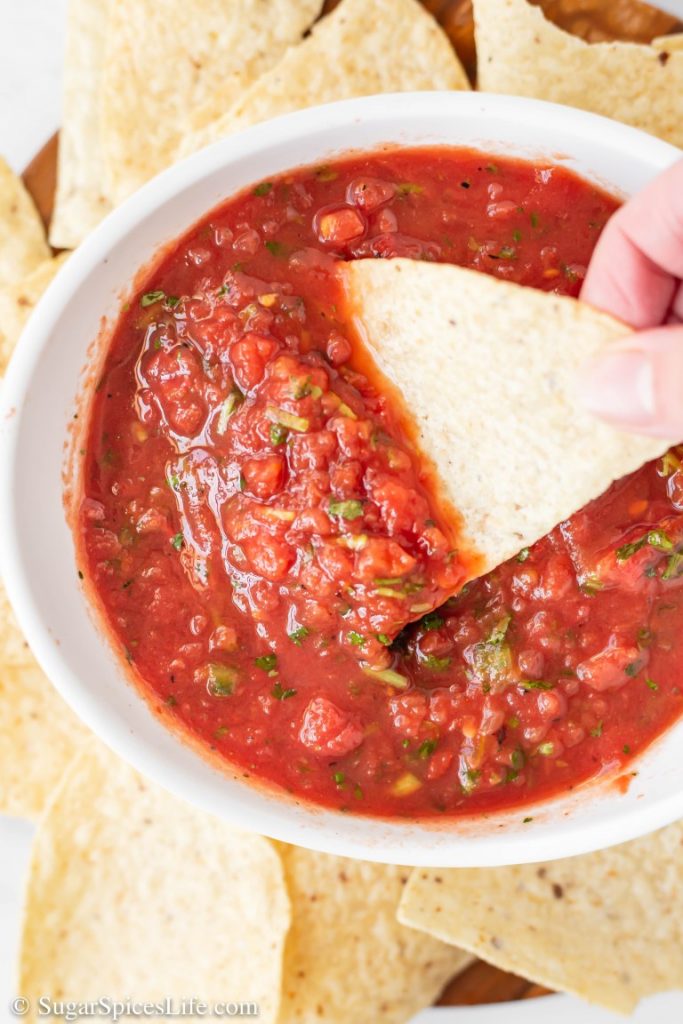 Best Vegan Queso (Ever) from 40 Aprons
"The best vegan queso recipe ever, it tastes so much like the real thing! Made with potatoes, cashews, and nutritional yeast, this magical combination does not taste dairy-free, paleo, or vegan – but it is!"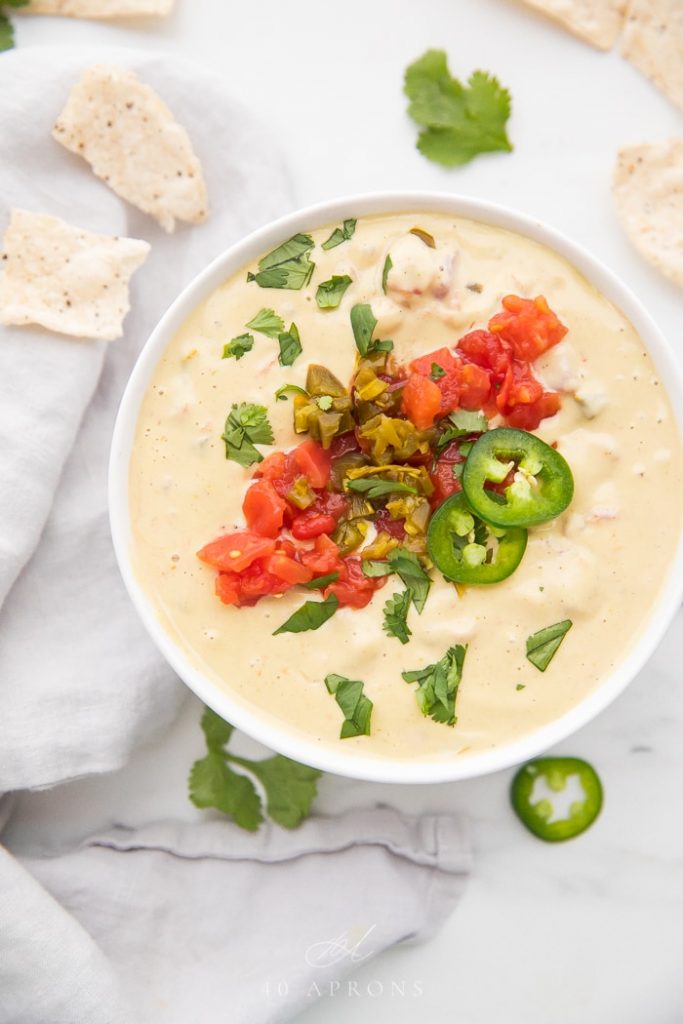 Truffle Fry & Burger Sauce from Homemade Haley….me 🙂 
One thing I wish every party had is a French Fry Bar! This year we are going to have a set up of homemade fries, tater tots, and chips with various toppings and dips. This Truffle Fry Sauce if definetly making the spread!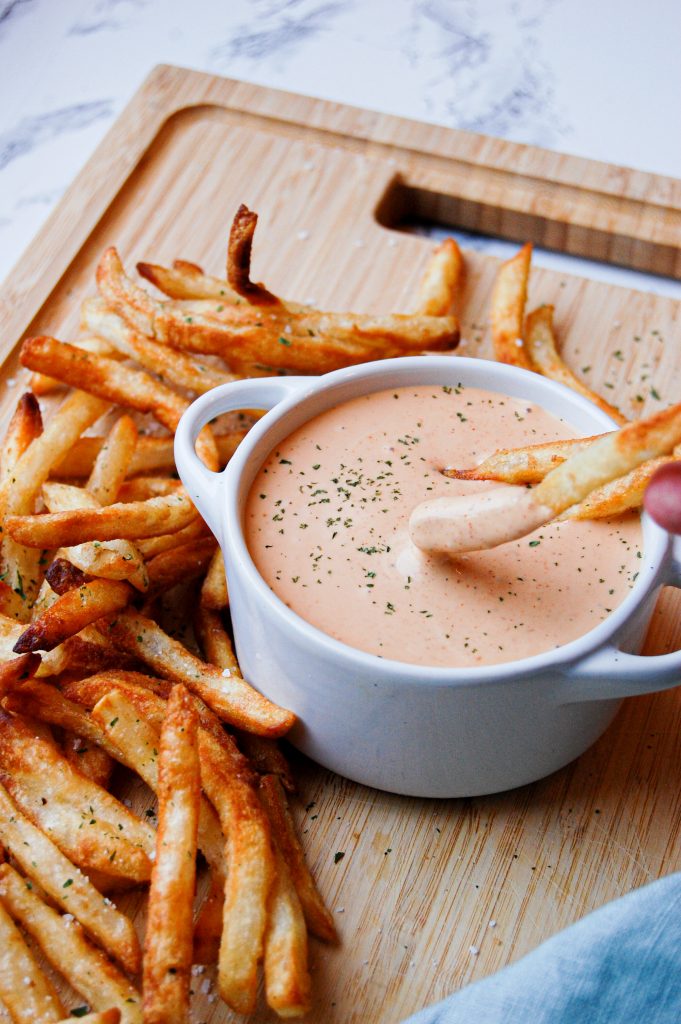 4-Layer Vegan Dip from Vancouver with Love
"This healthy 4-Layer Vegan Summer Dip is perfect to serve on a hot [or cold February] day. It's quick to make, requires no cooking and is naturally gluten-free."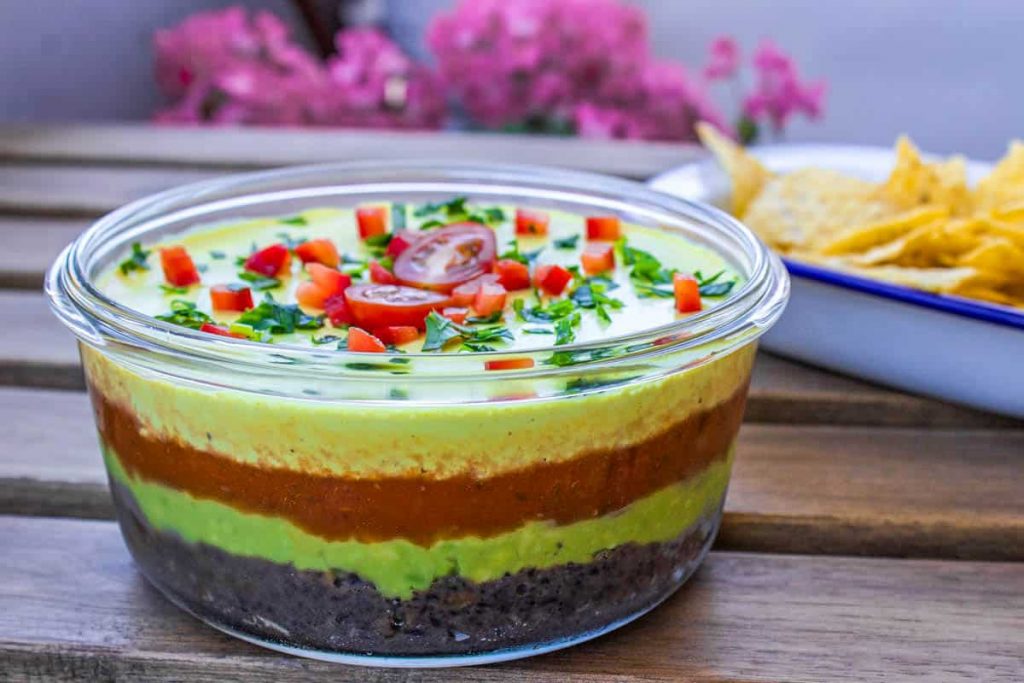 Vegetarian Three Cheese White Bean Buffalo Dip from Ambitious Kitchen
"Delicious vegetarian white bean buffalo dip baked to perfection with fiber and protein-packed white beans, three types of cheeses and your favorite buffalo sauce for the ultimate party or game day appetizer! There's no chicken in this easy vegetarian buffalo dip — serve with tortilla chips, celery, carrots or anything else your heart desires."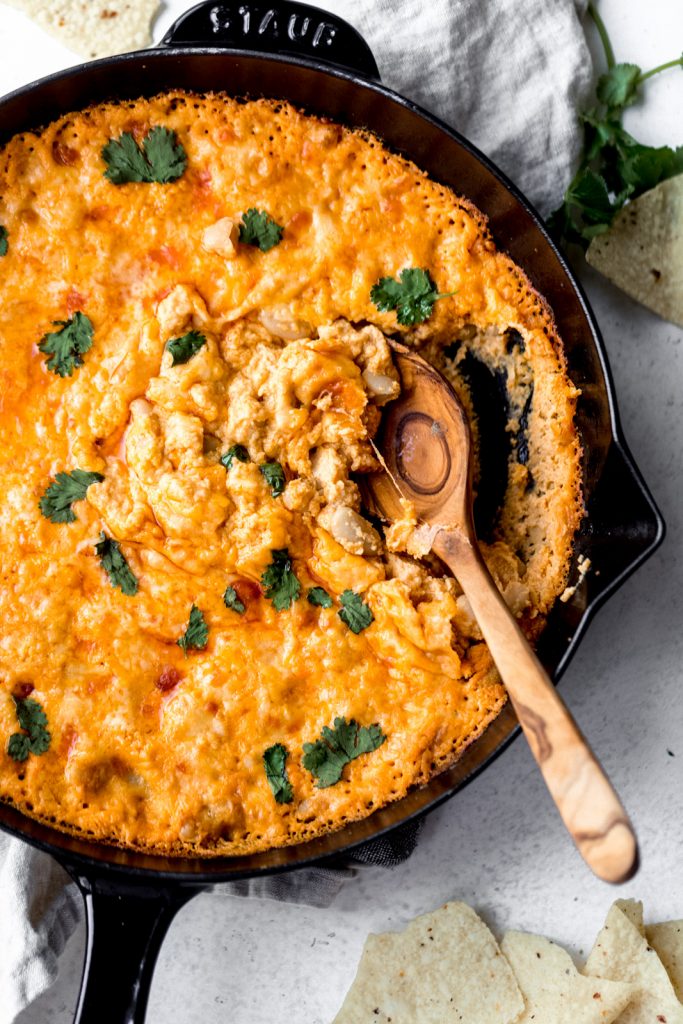 Easy Black Bean Dip from Eating Bird Food
"Healthy and easy black bean dip that takes only 15 minutes to whip up. Perfect for parties, game day or Mexican night. Just serve with veggies or tortilla chips!"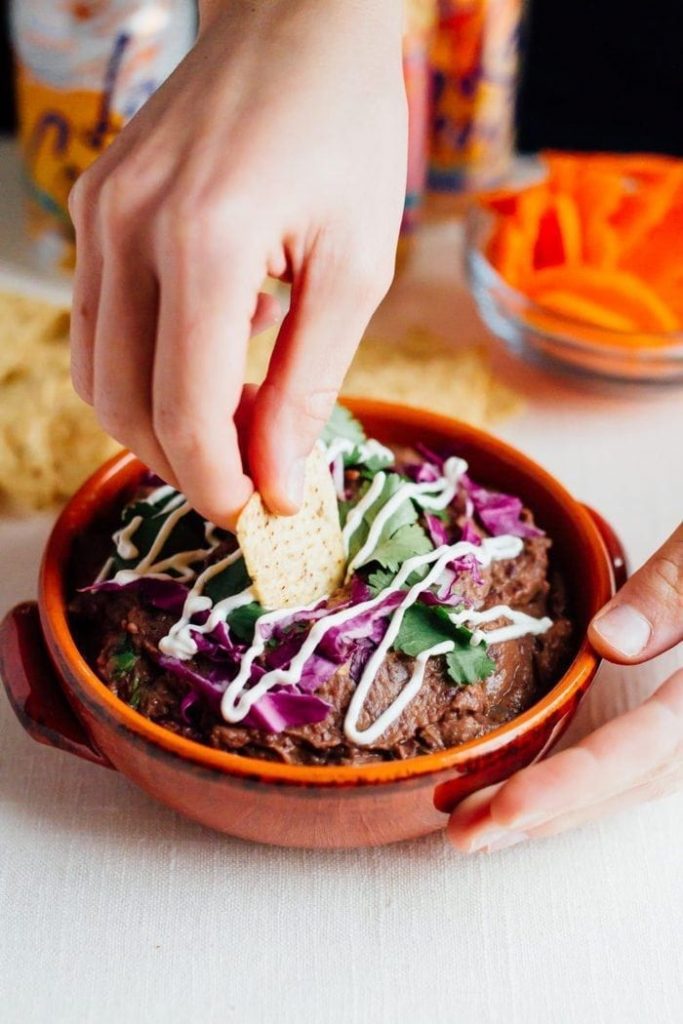 SNACKS
Spicy Buffalo Pretzels from FOODAL
"When your next snack attack strikes, load up on a couple of handfuls of spicy buffalo pretzels. They're perfect for game day!"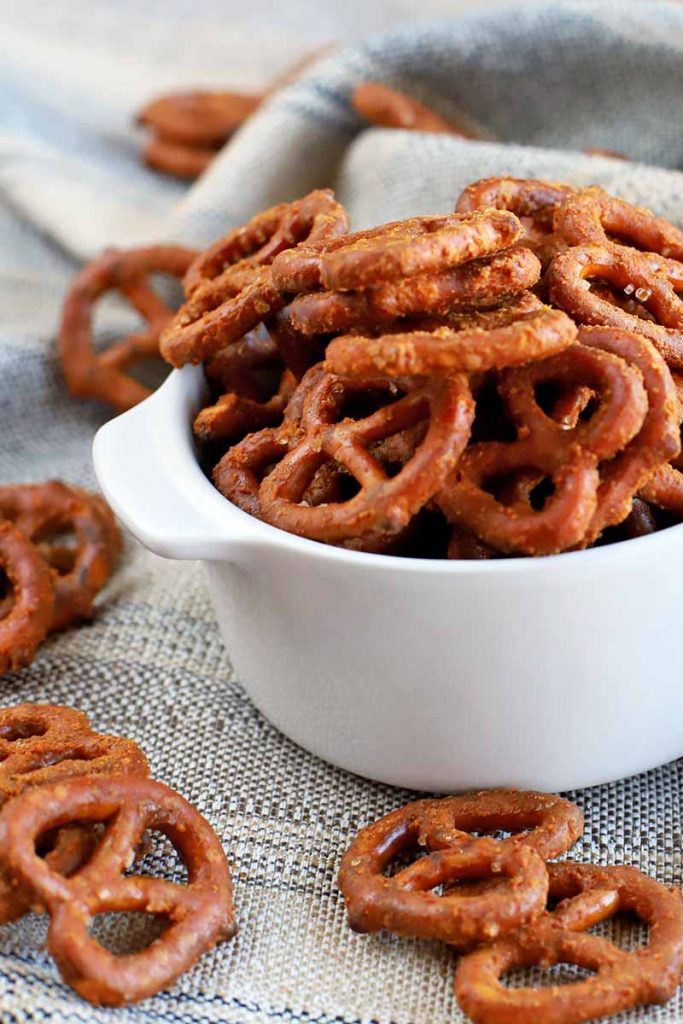 Easy Baked Jalapeño Poppers from Savor the Flavour
"Easy baked jalapeño poppers are a low carb, vegetarian finger food that's a perfect snack on game night. Cream cheese, cheddar, fresh garlic, and sriracha sauce make these stuffed jalapeños a crowd pleasing appetizer.  Your friends will want you to make these delicious morsels for a Super Bowl party!"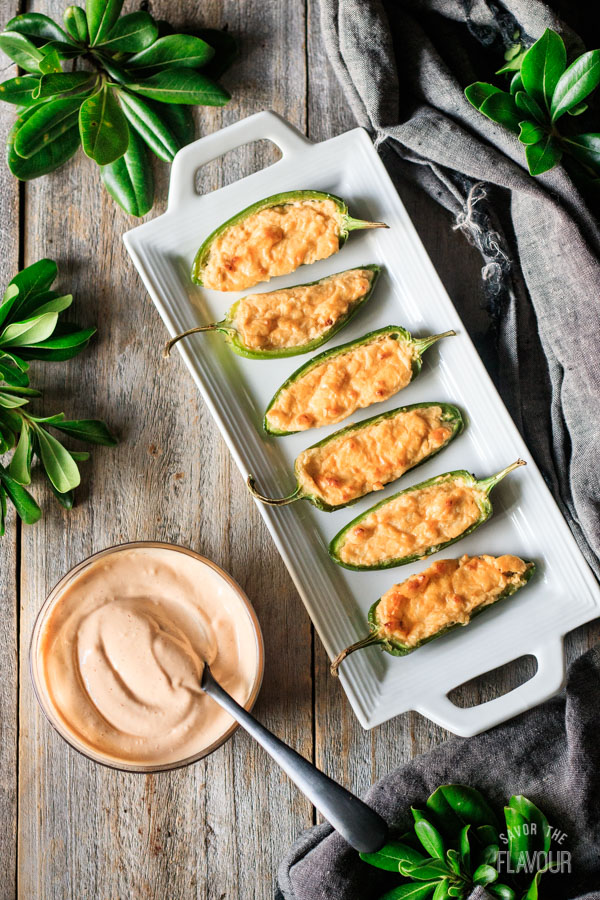 Ranch Cream Cheese Rollups from Homemade Haley
"Can we all agree that appetizers may be better than the main course? You get to sample a little bit of everything and come back to what your favorites are. How do you beat that?! Maybe that is why Super Bowl parties are simply the best."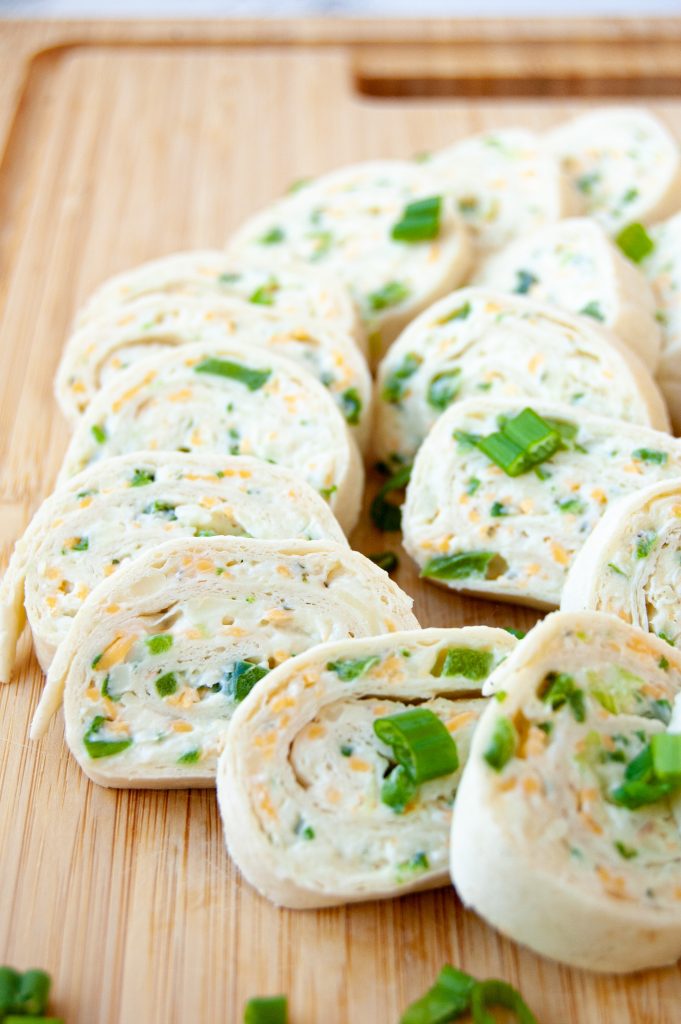 Tater Tot Nachos from Midwest Foodie
"These super-simple vegetarian Tater Tot Nachos are loaded with black beans, corn, and PLENTY of shredded cheese. Top with all your favorite taco fixings and dinner is done with less than 5 minutes of prep!"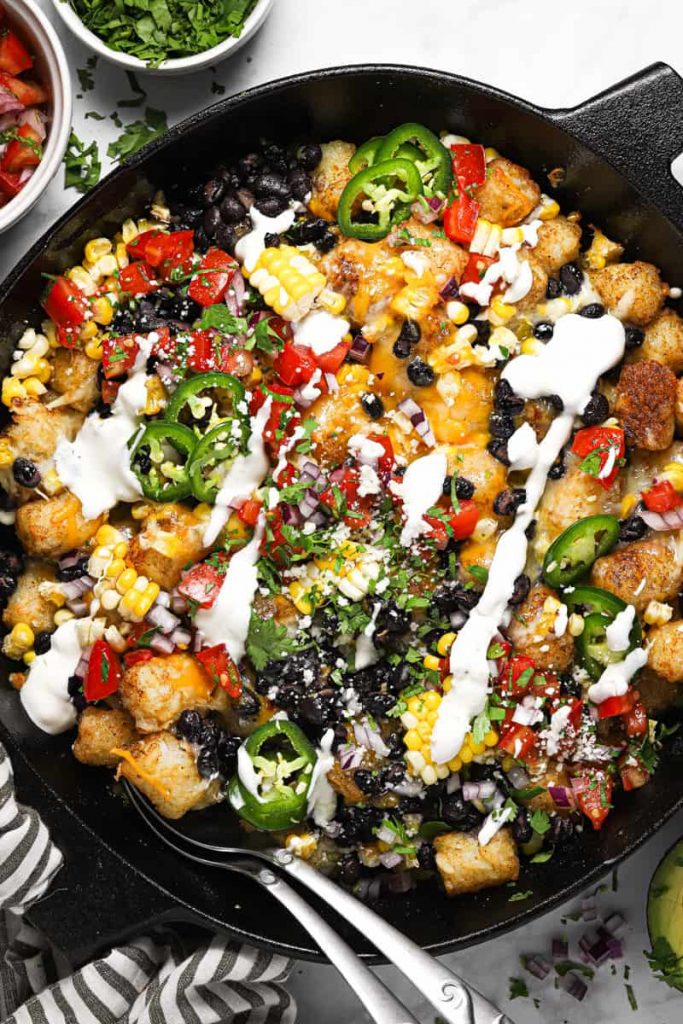 Easy Vegan Poutine from Minimalist Baker
"Vegan poutine with crispy potatoes, savory mushroom gravy, and melty vegan cheese curds! The perfect plant-based alternative to this Canadian classic."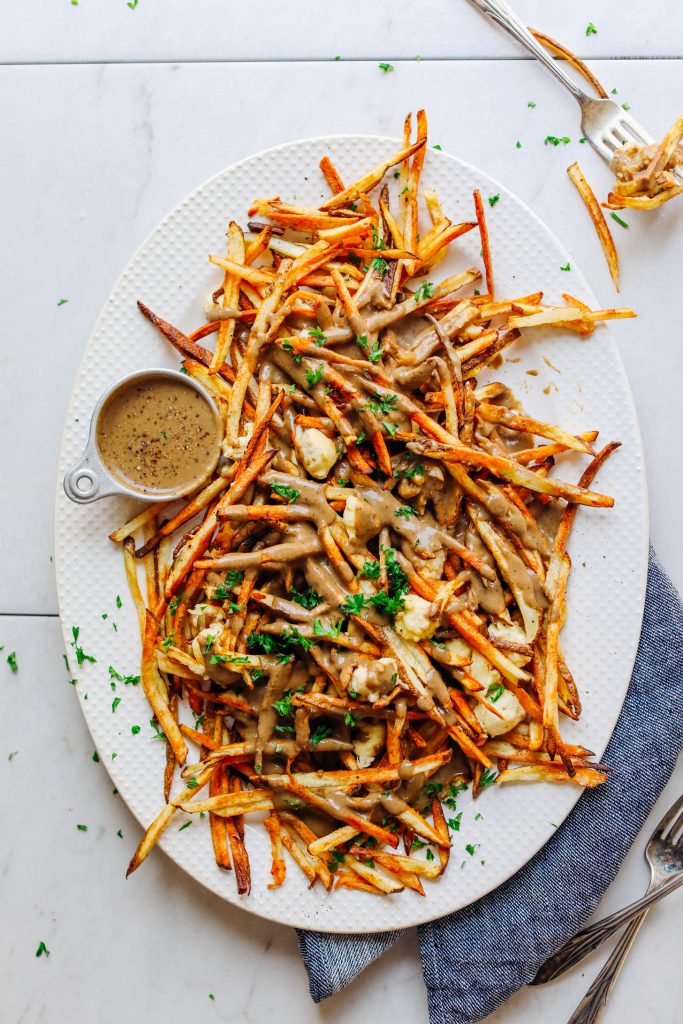 And there you have it! I hope at least one of these delicious recipes makes it into your Super Bowl party spread this year. Thank you to all the amazing food blogs used in this post for putting out such great content!