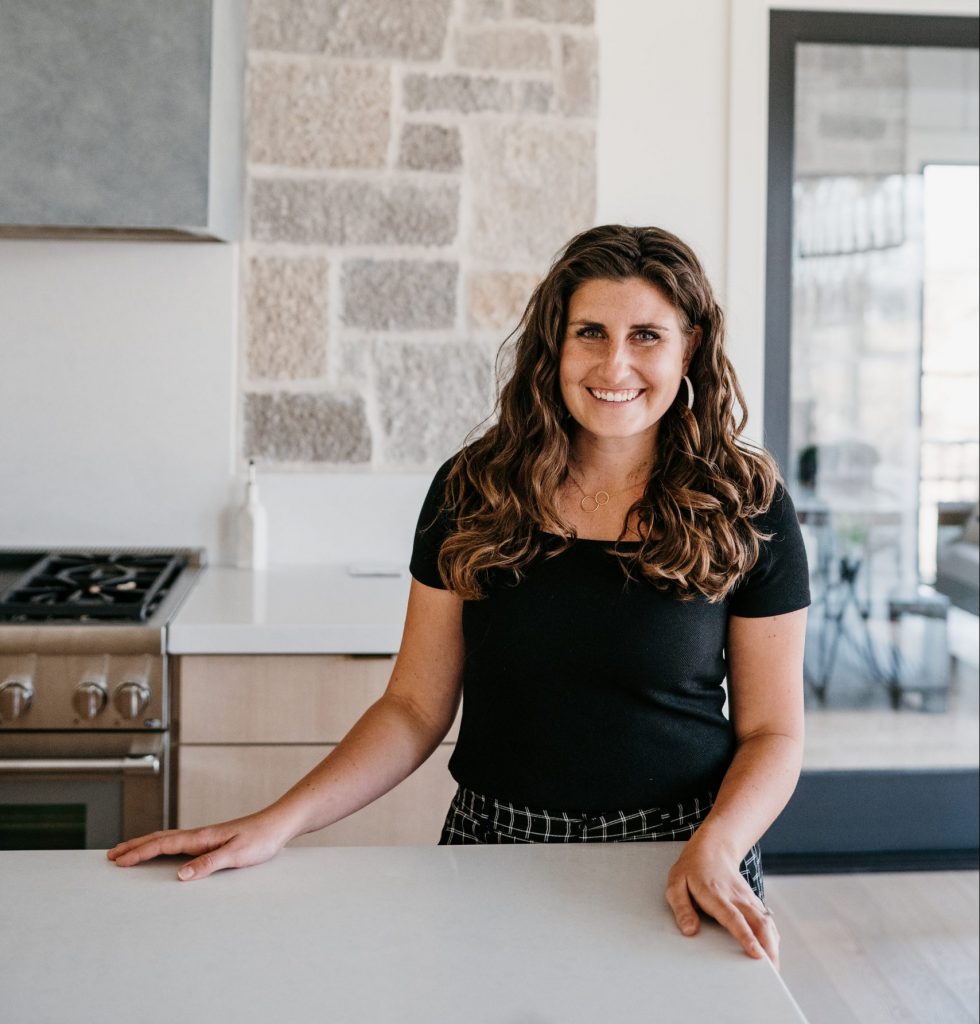 Welcome! I'm so happy you are here. If you haven't figured it out by now, I'm Haley: a self-taught cook and major homebody from Minnesota.
I started this blog in 2020 (will the sound of that year ever feel normal?) after I just couldn't hold in my love for food any longer. Like many other people in the times of quarantine, I would wake up thinking about what I was going to have for breakfast, then once that meal was over, think about lunch and so on. After dinner, I would lay in bed and scour Pinterest for new recipes to try.
My husband Ben is my biggest supporter! One night after dinner he mentioned I should start a food blog. Little did he know I had been posting my creations to Instagram for over 2 years. He is the reason I took this leap of faith to start Homemade Haley!
What kind of recipes are on Homemade Haley?
Ben and I are what he likes to refer to as "flexitarians". In 2019, we decided to limit our meat and dairy intake for health reasons. Little did I know that this would open up an entirely new world of food that I had never explored! I remember my first recipe using cashews to replace dairy (props to Eating Bird Food's Healthy Chick-Fil-A Sauce) and realizing that I could TOTALLY do this.
Since trying out the first plant-based recipe, we have really narrowed down what works (and doesn't work) for us! Some recipes I just can't give up that cheesy flavor and texture (quesadillas) and others, I actually like the plant-based substitutes better! I like to call myself "part-time plant-based".
One of my favorite gifts from my bridal shower was a book of family recipes. All the dishes from mine and my husband's childhood that bring back memories of birthdays and holiday gatherings. I knew this is where I wanted to start with my recipe development.
My goal is to create recipes that are easy, nostalgic, and flexible for all dietary preferences!
Different recipe types you can find here:
Whole food plant-based
Vegan
Vegetarian
Dairy-free
And the occasional full dairy/meat in those recipes I just can't change!
Home Is Where The Heart Is
As cliche as this saying is, it sums up 99% of my life! I'm happiest when I'm at home. When I can't be there, I'm helping others find their own homes as a REALTOR®.
I don't pretend to have the most Instagram-worthy home or have it all put together, but I hope to share my coziness with you all! A great friend shared a book on hygge with me and I read the whole thing in a day. I couldn't believe that there was an entire book that described everything I value with a single Danish word!
Hygge is about an atmosphere and an experience, rather than about things. It is about being with the people we love. A feeling of home. A feeling that we are safe, that we are shielded from the world and allow ourselves to let our guard down. – The Little Book of Hygge
Thank you again for stopping by and I hope you enjoy!